Womb Music
CELEBRATING 20 YEARS OF AUDIO EXCELLENCE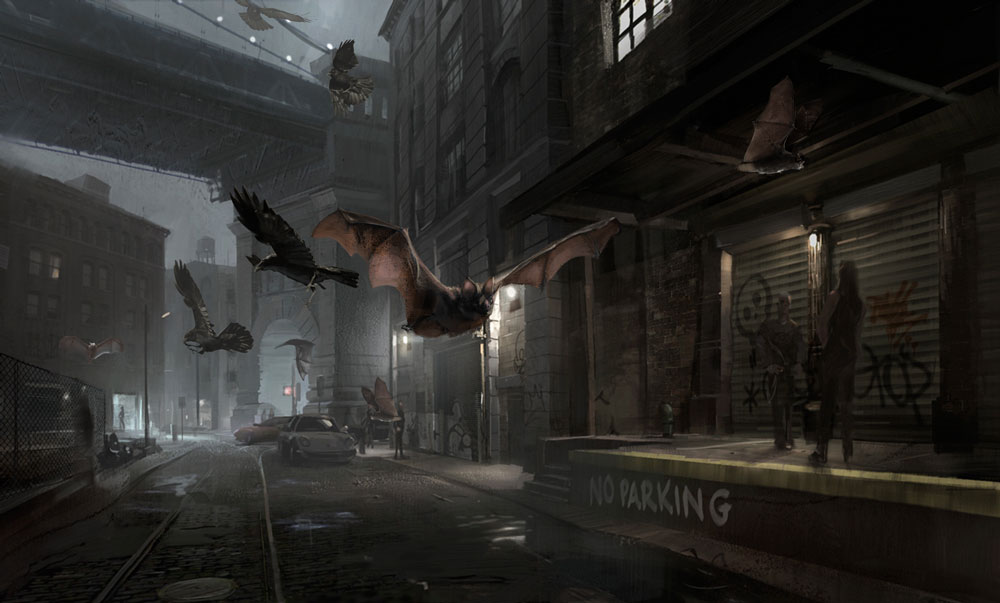 Original Soundtrack by Rik Schaffer
Casting and Voice Direction by Margaret Tang
In 2004, Womb Music provided the critically acclaimed music score and voice direction for Vampire: The Masquerade - Bloodlines. Womb Music returns to deliver another immersive audio experience for the sequel to be released in 2020.
about
Womb Music was formed in 1996 by Rik Schaffer, coming from a decade long career in the music business as a member of various national bands. Over the course of the years, with the help of his partner Margaret Tang, Womb has become one of the industries leading audio facilities, working with major publishers, developers and corporations.
Womb has worked on over 120 game titles, numerous films and television shows, 4 major album releases and dozens of commercials.
The Womb family has a wealth of experience with music, sfx and voice over, providing your project with the most acclaimed sound possible.
VOICE OVer
Our casting director, Margaret Tang comes from a rich background of casting and voice directing for Nickelodeon, Cartoon Network, Sony, Disney, Universal, Activision, DreamWorks and many other reputable companies. Womb Music is also a SAG/AFTRA Signatory allowing us to handle all payment and contract needs. From auditions, directing, recording, editing, final delivery and implementation, Womb has set a new standard of excellence with voice over in the interactive industry.
Vampire: The Masquerade - Bloodlines 2 (VG, 2020)
Jumanji: The Game (VG, 2020)
Ugly Dolls: An Imperfect Adventure (VG, 2019)
The Adventures of Kid Danger (TV series, 2018)
God of War (VG, 2018)
Starblood Arena (VG, 2017)
Doom (VG, 2016)
Adventure Time: Finn & Jake Investigations (VG, 2015)
Monster High New Ghoul in School (VG, 2015)
The Elder Scrolls Online (VG, 2014)
Nightmare in North Point (VG, 2012)
Sleeping Dogs (VG, 2012)
Lollipop Chainsaw (VG, 2012)
X-Men: Destiny (VG, 2011)
Alpha Protocol (VG, 2010)
The Marvelous Misadventures of Flapjack (TV series, 2010)
Cloudy with a Chance of Meatballs (VG, 2009)
MUSIC
Womb Music has 20 years experience composing original music for games, television and film. From top quality orchestral emulation to recording live orchestra, acoustic instrumentation, electronic or ambient composition, we work closely with our clients to achieve an amazing, immersive audio experience.
Vampire: The Masquerade - Bloodlines 2 (VG, 2020)
The Elder Scrolls Online (VG, 2014)
Non Sequitur (Short, 2009)
Neverwinter Nights 2 (VG, 2007)
The Shield (VG, 2007)
X-Men: The Official Game (VG, 2006)
Imperator (VG, 2006)
Fantastic Four (VG, 2005)
Vampire: The Masquerade - Bloodlines (VG, 2004)
Catacombs (VG, 2004)
X-Men Legends (VG, 2004)
Spawn: Armageddon (VG, 2003)
Trials of Atlantis (VG, 2003)
The Scorpion King: Rise of the Akkadian (VG, 2002)
Shrouded Isles (VG, 2002)
Bruce Lee: Quest of the Dragon (VG, 2002)
Dark Age of Camelot (VG, 2001)
WOMB MUSIC - Los Angeles
Rik Schaffer - CEO, Composer and Editorial/Post
Margaret Tang - President, Casting and Voice Director

info@wombmusic.net